Freelancing In 2021
Recently, freelancing has become more popular than ever, with over one-third of people doing it. Also, people aren't freelancing out of necessity. Instead, the majority are consciously choosing the freelance lifestyle. That's not surprising, considering the benefits and freedom of being your own boss.
If you're considering working as a freelancer, whether it's a side hustle, part-time job, or full-time job, you've come to the right place. I'll discuss the benefits of freelancing right now.
Many people who are considering freelancing wonder if it's a wise decision. Maybe you want to freelance as a side income, or maybe you're wondering if it's possible to make enough money to leave your day job and colleagues behind and start your own business. If so, you would be one of the many freelancers who have made it a full-time profession.
It may take a lot of hard work and time to get started, but becoming a successful freelancer is doable and offers many benefits, attracting more people to this lifestyle.
Freelancing In 2021 ~ More freedom
One benefit of freelancing is that you have a lot more freedom than working for someone else. You run your own business and decide which new clients to take on, your hourly fee, and how many hours you plan to work.
For example, let's say if a potential client comes to you with a job that seems complicated and doesn't pay well, you can turn them down. You are not obligated to accept projects you don't want.
The flexible hours are great because they allow you to work around your schedule!
Being able to set your hours can be especially appealing. For example, if you have children, you can get your work done while they're in school and after they go to bed. On the other hand, if you want to take Friday off because the weather is nice and work on Saturday instead, that's up to you. As long as you complete your clients' work within the agreed-upon deadlines, you have complete control over when and how you get it done.
You are in charge
Again, as a freelancer, you are in charge. You choose how much work you take on, your schedule, your dress code, and every other aspect of how you run your business.
Freelancing is not a vacation. You are responsible for keeping your clients happy, keeping track of your budgeting, finding new clients, and negotiating rates. You may work double shifts some weeks and very few other weeks. But it all falls under your ultimate authority.
You can work wherever you want
Since you're not tied to one company or boss, as a freelancer, you can live anywhere and even travel while you work. Although some freelance jobs require you to be close to your clients, you can find clients wherever you go.
Many freelancers do their work digitally, which means you can be completely remote – with clients worldwide – and live and travel wherever you want while you do the work.
You control your fees.
As a freelancer, you don't have to ask somebody else in an organization for a raise. You set your fee. You also choose the amount of work you take on. However, to some extent, prices and the amount of work are subject to market forces. You can't charge astronomical fees without reducing your list of potential clients.
However, many freelancers find they can increase their rates over time by delivering more work and building an excellent reputation.
You increase your skills by lifelong learning.
Freelancing means taking on different projects from different clients. It can be challenging as each new project brings something different to the table. It often challenges you to expand your skills. You'll find that you learn new things.
In a traditional full-time job, where you're not learning and developing, you may feel more stagnant. However, freelancing offers much more opportunity for growth because you can tackle a broader range of project types.
You may also want to expand your skillset. You can decide how and when to do this as a freelancer, rather than waiting for annual company training. There are many online courses and opportunities available, and you have the freedom to make time for them when you want.
You get the opportunity to test a small business concept.
Freelancing allows you to build your client base and successfully develop your own business. One of the benefits of freelancing is that you have the autonomy to experiment with different products and services offered. The best way to decide what's worth your time, money, and effort? Give it a try!
Once you are comfortable freelancing and know the landscape, you can further approach a freelance agency to expand your client base.
Freelancing in 2021 FAQ
Are there disadvantages to freelancing in 2021?
Being a freelancer can have its drawbacks, although many successful do so because the benefits outweigh those drawbacks. One disadvantage is that you have to pay taxes like any other business, which means you pay the business portion of Medicare and Social Security, which employers generally cover in a regular job.
There is also no employer-provided health insurance or retirement plan to worry about on your own. Many people consider freelancing to be less secure because you can't count on a steady paycheck, and you have to keep looking for new projects and clients.
How do you get started freelancing?
There are many ways to freelance. Some people choose to do it as a side hustle while they still have a full-time job and then slowly transition into full-time freelancing as they get clients.
To get started and get established, you typically need to create a personal website describing your services and skills and set up social media accounts on sites like LinkedIn so you can connect with businesses and clients. Creating an account on Fiverr is also an excellent way to attract clients.
What is the nature of the work freelancers often take on?
The answer to this question depends a lot on your background. I would advise that you start by making a list of your skills. Also, add the work you have already done. Then, consider which parts of the list satisfy you most and which are most in-demand. In the beginning, you can try to find freelance work across the spectrum of your skills, and over time you can narrow your focus as you see which skills pay better and attract more clients.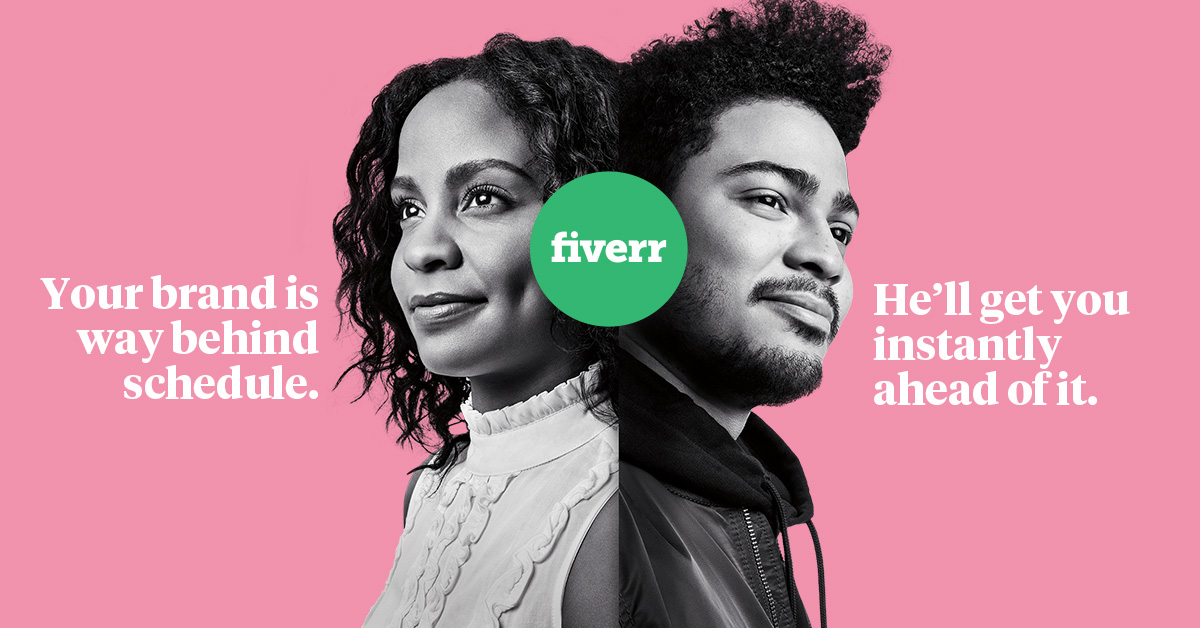 Typical freelance jobs include software development, design, data science, sales and marketing, and creative work, writing, administrative support, translating, customer service, engineering, analytics, legal work, and more.
If you're ready to try your hand at freelancing, whether full-time or part-time, Fiverr can help. Fiverr connects businesses with independent professionals who need them.
Whether you're a graphic designer, writer, software developer, or consultant, millions rely on sites like Fiverr.
Just create a profile on their platform. In no time, you can instantly connect with potential clients. So go to Fiverr today to create an account and get started.